Hello, I tried a million time to install Sandboxie following your step, but I didn't work. Then I try by my own way, and it work. So i want to share with you who cant install it yet

1- Install Sandboxie. Close it on taskbar

2- Use Keygen, fill up the fields version and syscode by clicking on ... then apply patch. Dont do anything with the Time

3. REBOOT

4- Close Sandboxie on Taskbar

5 - Use dseo13b (run as admin), enable test mode and sign a system file: C:\Program Files\Sandboxie\SbieDrv.sys

6- Reboot.

7- Close Sandboxie on Taskbar

8- Use Keygen again, fill upthe fields. Fill the Time to 20991231

Done.
Yes!! tested.. :)
works perfectly even with Sandboxie 4.04 latest in Windows 8 x86.. :yes:
Thanks a lot..
:cheers: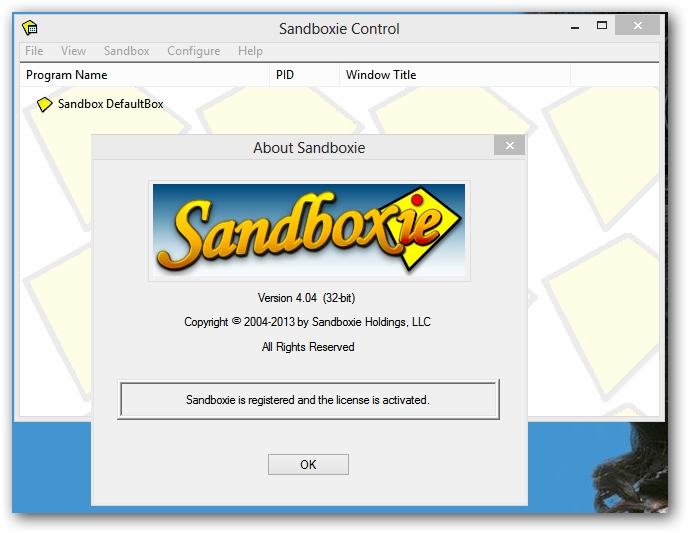 ---